So, Andrew had some fun with Duck in his inventory... then deleted him. The result? This.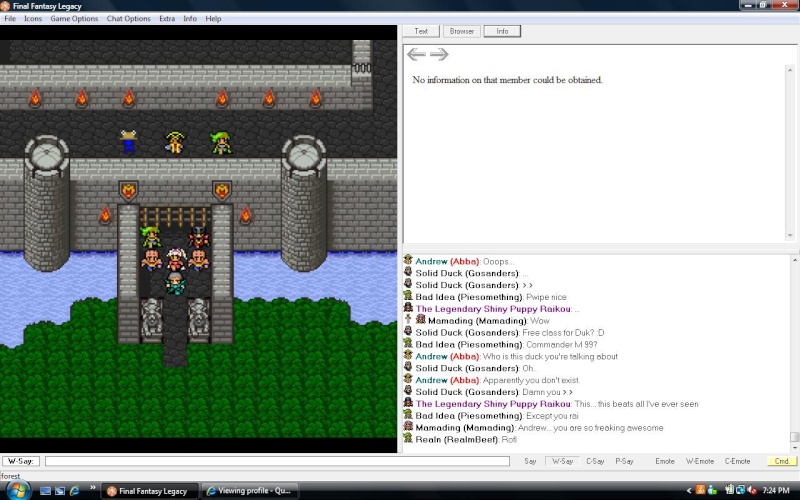 Ducks classes were gone. Then, after that was cleared, Andrew tried to sell him. this happened.
Ducks characters were with Cosmos. o.o And after Andrew fixed that, we all sat down for a picture... sort of.
No one said cheese... I be sad.